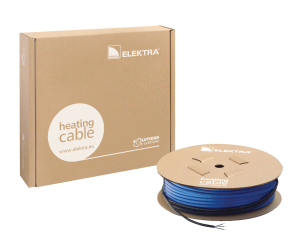 ELEKTRA VCD Heating Cables are ready-to-install heating units which are produced in accordance with EN 60335-1. Heating cable of the length depending on the model, has factory connected cold tail cable.



In-Screed Floor Heating
This type of heating is installed in rooms which are under construction and the floor is not finished. It generally serves as primary heating and is the only source of heat in the room. When it serves as a supplementary heating source ("The Warm Floor Effect"), a primary heating system is required.


---
ELEKTRA VCD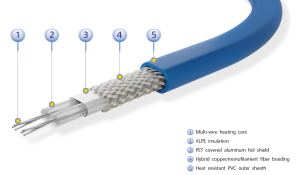 Power output: 7, 10 or 17 W/m
Power supply: 230 V ~ 50/60 Hz
External dimension of cable: ~ 5 x 7 mm
Min. installation temperature: -5°C
Max. working temperature: +95°C
Conduit cables: 1 x 2.5 m; 3 x 1.0 mm2, 3 x 1.5 mm2 or 3 x 2.5 mm2
Type of heating cable: double-core, hybrid conductor screen, single-side power supply
Insulation: XLPE
Outer sheath: heat resistant PVC
Rated power output tolerance: +5%, -10%
Min. radius of bending cable: 3.5 D
Protection: IPX7
Product certificates: EAC
Certificate of ISO 9001: IQNET, PCBC
Product mark: CE
---

VCD cable construction
(126.9 KB)

VCD7/VCD10/VCD17 heating cables - installation manual
(2.7 MB)