Leading brand
ELEKTRA specializes in electric heating systems for residential, commercial and industrial applications. Established in 1985, the company is currently the largest and most reputable producer of underfloor heating and frost, snow and ice protection systems in Central Europe. From the beginning product quality has been the first priority for the company. This is the only way to satisfy all customers and achieve and maintain leadership in the market.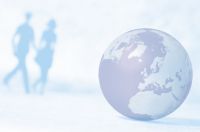 Stock availability
Throughout the EU and around the world, ELEKTRA products are readily available through a network of approved and authorized distributors, installers and even dedicated websites.
Distribution in dozens of countries across Europe, Asia, North America and Australia.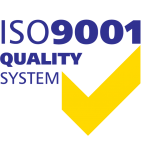 Experience, quality and safety
ELEKTRA products fulfil EU directive requirements and they are marked with the CE symbol. They have been tested by many well-known certification authorities, gaining relevant approvals, such as VDE, EAC or the UL certificate.
Moreover, ELEKTRA has been accredited with certificates of quality control system like ISO 9001 and IQ NET.
All ELEKTRA products are manufactured with the knowledge of extensive scientific research and constant product development.

With our extensive knowledge and range of products we can provide internal underfloor heating for primary heating or just a warm floor, we also offer products that protect against frost on driveways and external pipes, we even offer products to protect against frost on sports fields.