EASY INSTALLATION
COMFORTABLE OPERATION
SAFETY
NEAT DESIGN
CHOICE OF COLOURS
HIGH QUALITY

Applications
Due to their design, ELEKTRA towel dryers are recommended for bathrooms, restrooms, kitchens, cloakrooms, hairdresser shops, etc. Drying of towels, bath robes, underwear, wardrobes, etc. Towel hanger.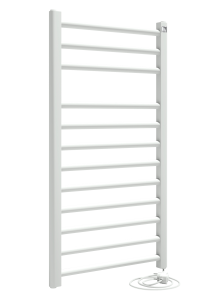 The ELEKTRA towel dryers are certified by German VDE and allowed to be marked with the operation safety VDE sign.
The examinations and tests proved that ELEKTRA products guarantee the safe thermal comfort.
Special option for the CX type: any RAL-colour on request.
The ELEKTRA CX towel dryers are multi-function appliances which add good look and style to bathrooms. They operate reliably. They are independent from your home heating system thus can be used any time you need them. They are perfect for towel drying. The special design enables them to immediately reach the temperature you need.
The ELEKTRA towel dryers stand out with their easy installation. They are wall-mounted with special brackets. Specific covers in the heater colour mask the mounting brackets, screws, etc. Power cords with grounding plugs provide 230 V AC power supply.


---

Bathroom dryers and heaters - leaflet
(508.5 KB)

Bathroom dryers and heaters - manual
(161.6 KB)