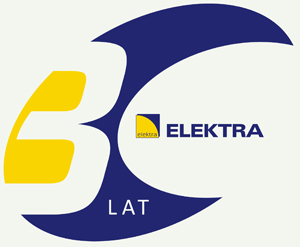 30 years of successful business activity, so many have passed since two young engineers founded the ELEKTRA company.
The jubilee was crowned with the finishing of the investment process of the new office building and production-warehouse plant. In January 2014, ELEKTRA moved from its location in Warsaw to Ozarow Mazowiecki, where the former production facilities were located. The new headquarters of the ELEKTRA company is not just an office building, it is also work space with favourable conditions supporting creativity.
It has been designed according to the newest trends in material and technology applications, adapted for the needs of the disabled.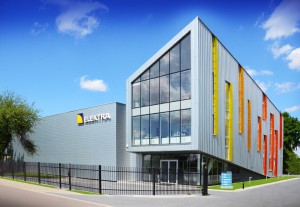 The new headquarters also means increased production capacity and a modern warehouse with increased storage. The office building has been designed by the Meteor Architects design office. The usable area of the newly constructed office-warehouse part is 2550m².arehouse part is 2550 m2.
Naturally, the company's specialities are not absent – the building features snow and ice protection of the roof and gutters, and the safety of outdoor area is guaranteed by the reliable heating system of vehicle and pedestrian routes utilising SnowTec heating mats.ec® heating mats.